Original Adam West Batman Photo Collection. Personal Collection of Ray Ferry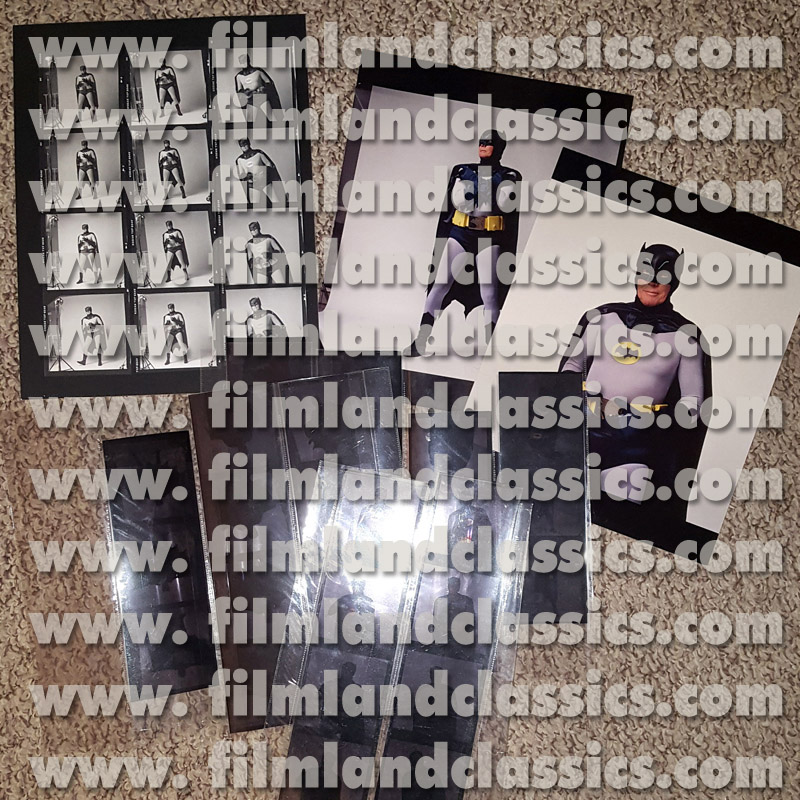 Price: Best offer over $1500.00 (See form below)
(Note: We are offering this item to our fans in recognition that we have many diehard collectors who follow us and collect unique historical treasures. But, please be advised that this item is being listed with film and TV memorabillia collector auction houses. We reserve the right to withdraw this listing without notice in the event the item is sold at auction before being purchased from this store.)
Complete set of 33 original 2.25" full color transparencies of Adam West clad in full Batman regalia. This session was the last time West was photographed in the full costume. Images were taken by Ray Ferry in North Hills CA, in 1996 for the "Adam West Remembers Batman" 30th anniversary commemorative magazine published by Filmland Classics / Classic TV Treasures. Images photographed with a Hasselblad 500CM camera w/100mm Zeiss/Planar lens on Kodak Ektachrome film. Amazing color and clarity.

Collection includes:
all 30+ original Hasselblad color transparencies

set of B&W negatives and contact proof sheet from the same photo shoot

8" x 8" full color proof prints of 2 final images.

18" x 24" full color print of the final composite portrait of West used for the centerfold poster of the AWRB issue.

Poster print may be requested with a generic hand-signed autograph or personalized hand-signed autograph by photographer Ray Ferry at no extra charge.
Bonus:
A set of original 4" x 5" Black & white studio negatives, prints and behind-the-scenes contact sheets taken by ABC-TV staff photographers during original series production, 1966-1967.

Includes a CofA from photographer, Ray Ferry, authenticating the Adam West images and the history of the photo shoot. Described in Ferry's book, "Life Is But A Scream!" (2000).

Set will be box shipped by Priority Mail w/ tracking number and insurance.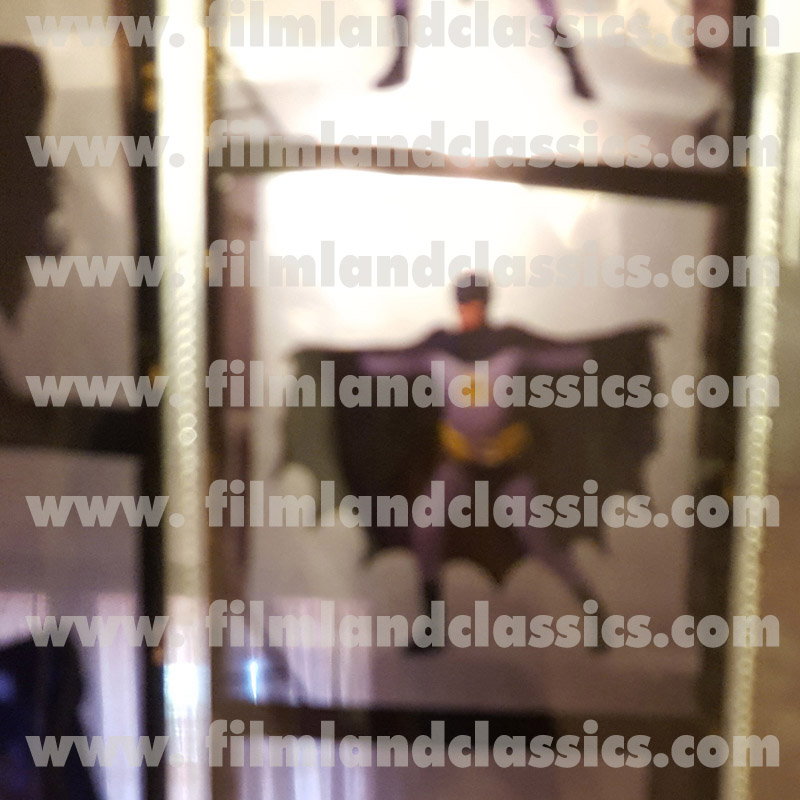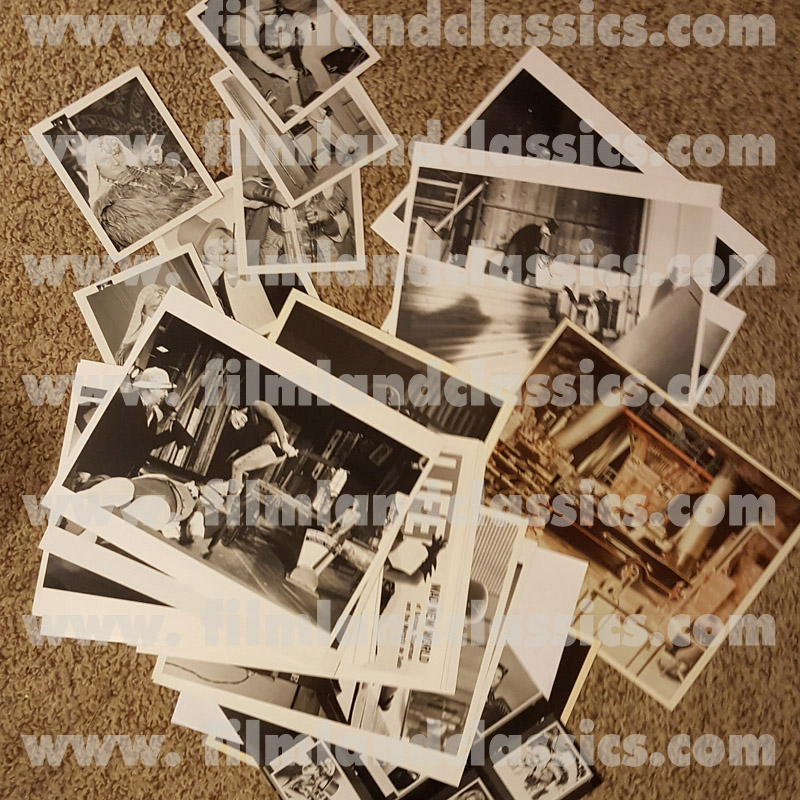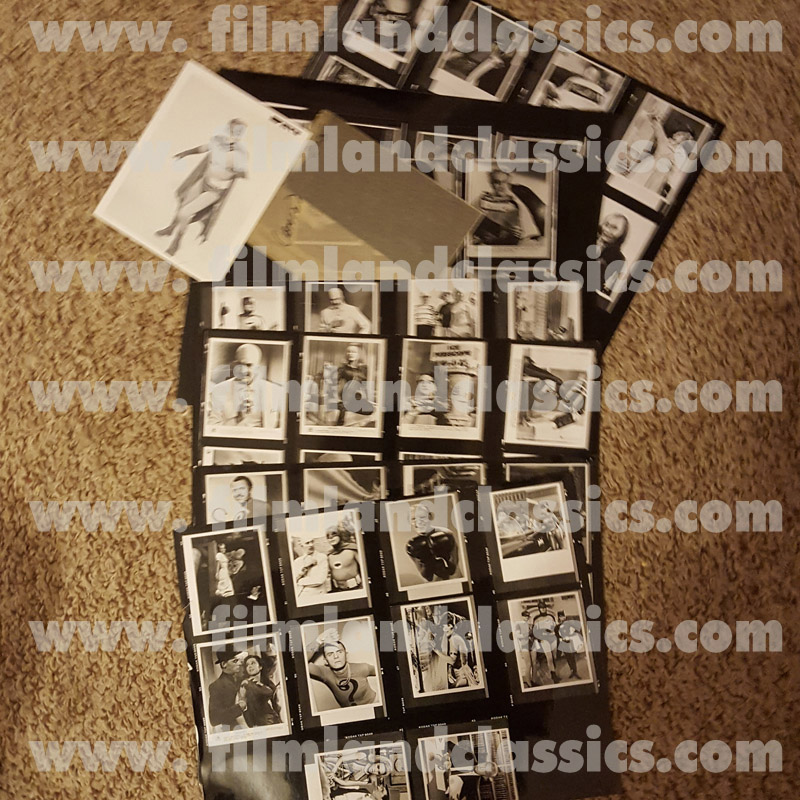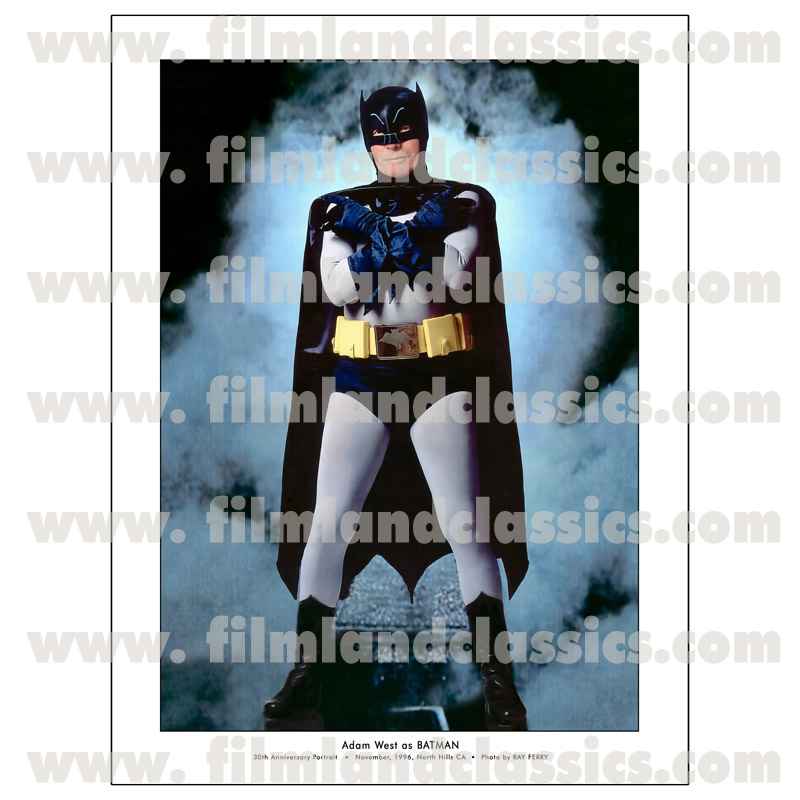 Final sale. No refunds or exchanges.
Ships in Priority Mail Box with tracking.
Set is one-of-a-kind.
This item is from the personal collection of former FM editor/publisher Ray Ferry. Comes with certificate of authenticity signed by RF.
Note: No rights of celebrity image ownership, likeness or rights to reproduction/distribution in any medium are included in this offering. The offering is for the original photographic transparencies, prints and negatives only. Any commercial use or redistribution of these images may require separate licensing from the estate(s) of the characters, person or persons depicted in the images.
To make an offer on this item, [ best offer over $1500.00), complete the form below: